In November we completed our 10th annual harvest of our matured rich, oil-bearing trees from our plantations. These trees were planted in Kununurra in 2008 and were 15 years old.
Each harvest provides our research and development team and all the teams involved in growing,
management and processing of sandalwood, with information and data on the performance of our sandalwood plantations. This allows us to continuously build our understanding of the species and inform how we grow the best quality wood.

Pre-harvest Activities
The 2022-2023 wet season officially came to an end in April this year. The season provided above average rainfalls across the Kununurra region in Western Australia where the harvest occurred. Post the wet season, operations were in full swing. Activities included irrigation, pest and disease treatment of insect outbreaks, and the all-important fire management program. Weed control was also crucial.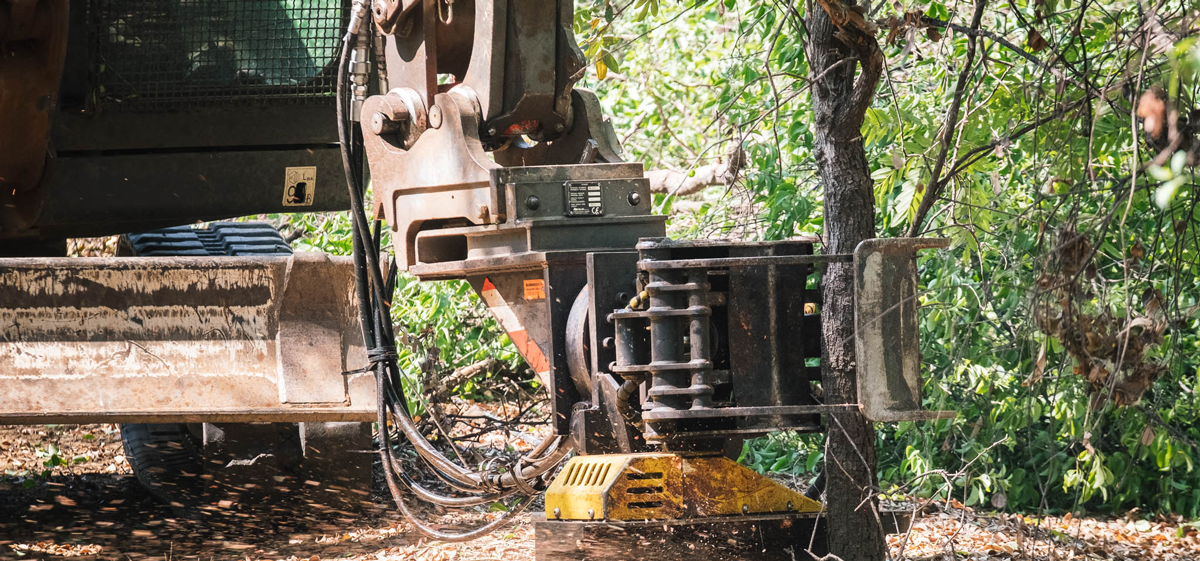 Our Harvesting Process
Our harvesting process is continuously growing and improving to accommodate the increasing annual harvests. Our harvest process consists of four main operations. First, the tree is felled using a specialised mechanical head called a 'Feller Buncher'. This machine cuts the sandalwood at ground level and places it on the ground. We then crown the trunk, where chainsaw operators remove all non-heartwood limbs and branches, exposing a clean trunk. These trunks are then transported to the extraction point within the plantation. At the extraction point, each log is trimmed until the heartwood is exposed, creating optimal logs for sale. Finally, a specialised corer is used to extract the rootball (butt) from the ground, which contains approximately 30% of the heartwood. The rootballs are then tumbled on-site to remove any excess dirt and rocks. The harvested wood is transferred from the harvest site to the Primary Processing Centre (PPC) in Kununurra for grading, sorting and storage. At our Primary Processing Centre, all produce is weighed and recorded. The aroma of sandalwood's sweet and powerful scent is present.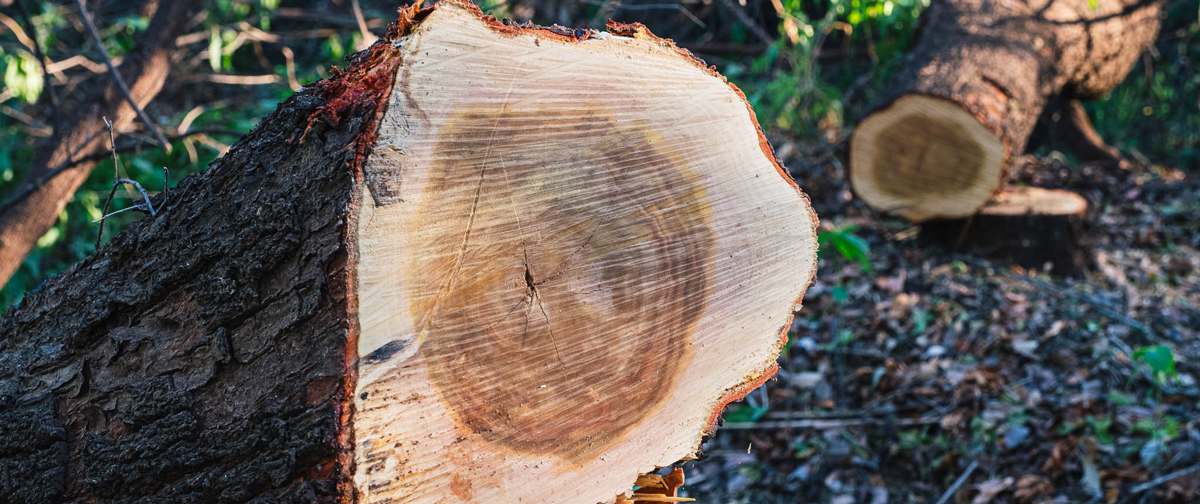 Traceability and Accountability
At Quintis, we are proud to provide you with full transparency across every part of our vertically integrated process, with chain of custody at the core of our harvesting process. Each load delivered from the plantation is weighed and recorded against a unique Job Number which can be traced back to the plantation area it was harvested from. We are proud to be the world's most trusted source of sustainable, ethical, premium sandalwood.