Ancient and healing with a powerful scent - Sandalwood is a rare, natural ingredient deep-seated in culture and history.
Belonging to the genus Santalum, there are over 15 different sandalwood species found across the globe, with some producing a highly aromatic wood (called heartwood) which retains its fragrance for decades. Indian sandalwood (Santalum album) and Australian sandalwood (Santalum spicatum or Fusanus spicatus) are considered two of the most coveted varieties. 
The heartwood contains sandalwood's healing and aromatic properties which are due to two key compounds: alpha and beta santalol.
Each species has different concentrations of these compounds which have been proven to calm the mind and nourish and protect the skin.
What is the difference between Australian and Indian sandalwood?
Dr Dhanushka Hettiarachchi, Ph.D., Product Manager at Quintis Sandalwood, explains the differences between Indian sandalwood and Australian sandalwood and the key benefits of each species for the fragrance, aromatherapy and cosmetics industries.
Indian Sandalwood: King of the Woods 
Compared to all other sandalwood, what makes Indian sandalwood the most unique is that it has the highest concentration of alpha and beta santalols, containing 70-90% of the compounds. Alpha santalol is said to be responsible for the therapeutic nature of the oil, and beta santalol, gives Indian sandalwood its beautiful olfactory profile.
This has led Indian sandalwood to be known as "The King of Woods", identifiable by its signature sweet, creamy and woody odour, as well as its "liquid gold" appearance; a clear, pale yellow to clear and slightly viscous liquid.

Santalum album is native to Southern India, Sri Lanka, Timor Leste and Indonesia and is also grown in northern Australia, with Quintis establishing one of the first Indian sandalwood plantations in the world in 1999. Indian sandalwood has a long and sacred history, but has also had some challenges along the way. 
Illegal trading and overharvesting of the species made it scarce in the early 1990s, leading to it being listed as a vulnerable species in 1998 by the International Union for Conservation (IUCN). 
However, there is now a more plentiful supply due to sandalwood plantations, like those owned by Quintis in the north of Australia, where over 5.5 million trees across 12,000 hectares are thriving. 
A more reliable supply has resulted in a resurgence in the demand for the ingredient, with Indian sandalwood oil and powder offering a myriad of uses in beauty and personal care applications. It is a great natural multipurpose ingredient for skincare, proven to reduce signs of ageing, protect the skin against the effects of pollution and UV/blue light, and brighten and soothe the skin.
A peer reviewed study commissioned by Quintis found that Indian sandalwood oil is a more potent antioxidant than the known lipophilic antioxidant vitamin E (alpha tocopherol).
Researchers found that with exposure to environmental stressors, Indian sandalwood oil recorded a reactive oxygen species reduction 30-40% better than the recorded reduction from Vitamin E.
When it comes to perfumery, Indian sandalwood is the most coveted of the sandalwood family in fine fragrance formulation due to its soft woody base note. It's the perfect fixative for fragrances giving a formula depth, complexity and of course, longevity; as well as complementing most fragrance families including florals, spices, musks and ambers. With many brands leaning on nostalgic references during the pandemic, and sandalwood having a historic presence in the fragrance industry - the incomparable warmth and rich, creamy wood scent of Indian sandalwood has seen its resurgence in the fragrance industry.
Australia sandalwood: A native staple 
If Indian sandalwood is the king of woods, then Australian sandalwood is the prince. 
As the name suggests, Australian sandalwood is native to semi-arid areas of Southwest Australia. The first people of Australia, like the Noongar, Yamatji, Wankai and Martu communities in Western Australia, have benefited from sandalwood's medicinal properties for centuries. 
Referred to as "wolgol" or "uilarac" by the Noongar Nation, the tree's nuts are prized for its versatility. Elders chew on the nuts to create a paste, which releases active ingredients that treat skin ailments and wounds, as well as aching joints; while the wood is burnt to create a natural mosquito repellent.
Australian sandalwood grows mostly in the wilds of Western Australia, in areas managed by the Western Australia Forest Products Commission (FPC), though there are also plantations in Western Australia. Quintis sources its Australian sandalwood from a mix of the two.
The FPC regulates the conservation, harvesting and replanting of this native resource and as part of its regeneration program, each year it disperses more than five million seeds across approximately 20,000 hectares of land, ensuring supplies of Australian sandalwood will last well into the future.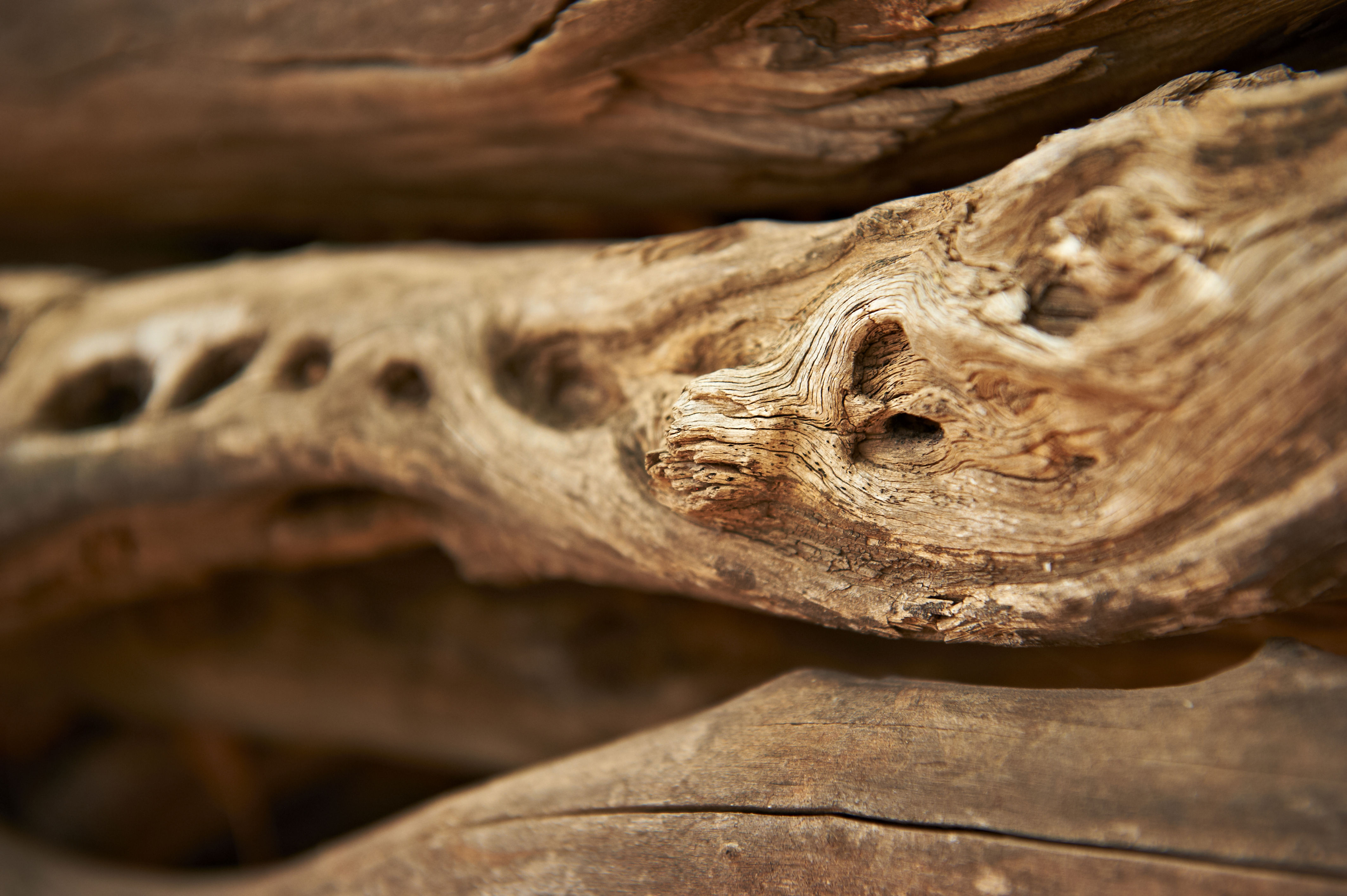 In terms of its properties, Australian sandalwood contains between 20-40% of total santalols. The lower ratio of these two santalols is the main distinguishing factor between the Santalum album (Indian) and Santalum spicatum (Australian) species and is one of the reasons Indian sandalwood is so highly sought after.
In recent years, Australian sandalwood oil has been incorporated into many luxury perfumes. Whilst retaining the classic woody base note synonymous with sandalwood, Australian sandalwood offers a different olfactory profile with a greener, fresher top note compared to Indian sandalwood - often described as more raw, earthy, and sharp. For this reason, it is still a popular ingredient in fragrances, offering a different aroma to its Indian counterpart. 
Which species of sandalwood is best?
Whilst both Indian sandalwood and Australian sandalwood enjoy long histories of use, each offers unique traits olfactively and functionally, and are used to varying degrees across the fragrance, aromatherapy, and cosmetics industries.
The full potential of sandalwood is still being unlocked, with upcoming research focused particularly on the efficacy of Indian sandalwood However, we can take nods from sacred texts and recent research to come to the same conclusion: sandalwood is truly nature's wellness ingredient.