We not only see the changing of the seasons – auburn leaves come autumn, blooms at the beginning of spring – but feel it too.  It's a simple and undeniable observation, and one that has formed the heart of the growing Seasonal Beauty approach to personal care.
"Far from an emerging phenomenon, Seasonal Beauty is more about putting a name to something people around the world have been doing for generations," explains Ana Prieto, Product Manager at Quintis. "The cyclical passing of the seasons brings about different physical and emotional demands on our bodies, particularly regarding our skin and mood. Seasonal Beauty is the practice of adapting our beauty routines to meet those periodic changes, like switching to a more intensive moisturiser come winter or opting for a refreshing, cooler scent in the summer."
For brand owners, Seasonal Beauty can inspire product development in two ways: 1) creating a product or product line specifically tailored to the needs of a summer, spring, autumn, or winter; 2) creating a product or product line that supports beauty all-year around. In this article, we explore how Indian Sandalwood, a versatile and efficacious super-ingredient, delivers on both. 
Changing Physical Needs: Seasonal Skincare
As the skin is the human body's first line of defence against the attrition of the elements, it makes sense that it would cop the brunt of the changing seasons. It's a reality many consumers are becoming aware of and acting upon. A recent study of 2,000 Britons conducted by The Body Shop found that over 50% of people said their skin type completely changes between the seasons, and a further 46% admitted to altering some aspect of their skincare regimen in winter to adjust to colder conditions.
With easy miscibility and emulsion abilities, plus a slew of unique and adaptable chemical properties, Indian Sandalwood is nature's answer to all-seasons skincare.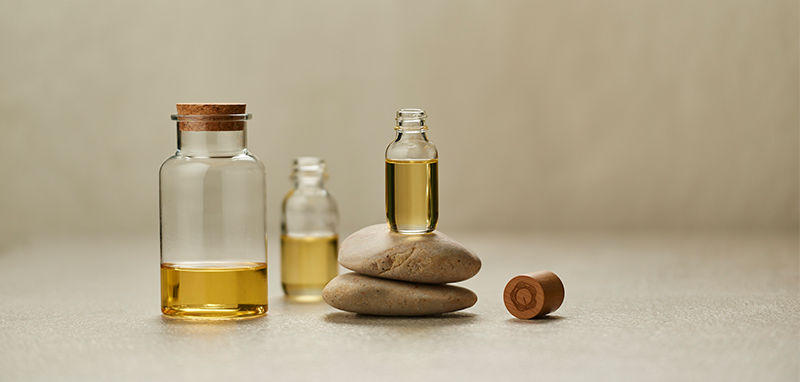 Winter
What Your Skin Needs:
The colder weather and wind, plus a lack of moisture in the air, can lead to dryness, irritation, and skin conditions like eczema. This, coupled with time spent in heated indoor spaces, can cause inflammation and damage to the skin barrier.
What Indian Sandalwood Provides:
Indian Sandalwood's anti-inflammatory and antioxidant properties team up to soothe the skin, reduce the appearance of eczema, and protect the skin barrier against further damage1.
Summer
What Your Skin Needs:
UV protection is usually what comes to mind when we think of summertime skincare, but heat is also an important consideration. Warmer days make us sweat and produce more oil (sebum), creating a breeding ground for break-out causing bacteria. 
What Indian Sandalwood Provides:
As the thermometer rises, Indian sandalwood's anti-inflammatory properties come to the rescue once again. The ingredient is scientifically proven to calm skin and help repair damage caused by exposure to common summertime stressors like UV rays, blue light, and pollution.
Whatsmore, as a proven antimicrobial agent, Indian Sandalwood can combat bacteria growth and help prevent acne outbreaks. 
Transitioning Between the Seasons
What Your Skin Needs:
Some skin issues are linked to our environment, genetics, or age rather than the changing seasons. These prevailing concerns can include acne scarring, ageing (wrinkles and fine lines), and dull and uneven skin tone.
What Indian Sandalwood Provides:
Indian sandalwood possesses many unique benefits that transcend the seasons, including the ability to brighten and plump the skin, reduce the signs of ageing1, protect from pollution2, and reduce the appearance of acne2.
Changing Emotional Needs: Mood Boosting Fragrance   
 Alongside changes to the skin, It is not uncommon for people to experience seasonal fluctuation in their mood. The increased sunlight and warmer temperatures of Spring and Summer better support our circadian rhythm and leave us feeling more alert, active, and social; while the shorter, darker days of Autumn and Winter often have the opposite effect, causing a dip in motivation and energy levels, and disrupting our sleep cycle.
According to Mintel, there is opportunity for products that support a consumer's emotional needs during seasonal changes, particularly within the fragrance industry.  The research found that two-thirds (67%) of US fragrance users would be interested in scents that influence their mood or relieve stress and almost a quarter (23%) would pay more for them.
For fragrance product developers looking to explore this area of seasonal beauty, Indian sandalwood offers a solid starting point. Already a classic and coveted perfumery and aromatherapy ingredient, the potent natural is also a scientifically proven mood booster and relaxant.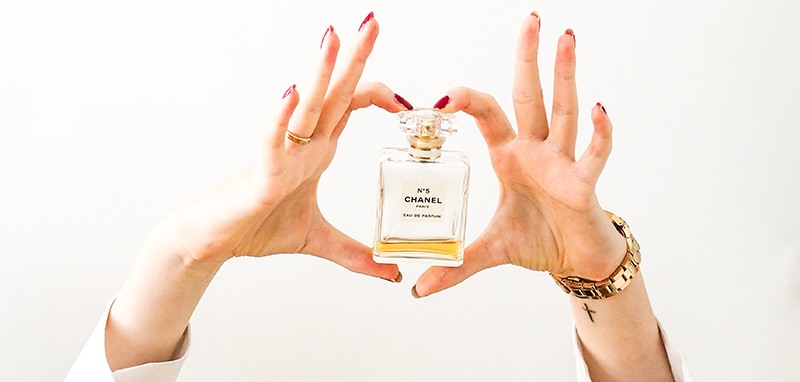 "While a mood boosting spritz is useful throughout the year, it is especially helpful in the colder, darker months. Research has shown that when the weather turns against us, Indian Sandalwood can assist in the maintenance of a healthy body and mind by supporting our sleep cycle, calming our central nervous system, relieving anxiety and tension, and promoting a sense of calm".
Ana Prieto, Product Manager at Quintis
Harnessing the mood boosting benefits of Indian sandalwood is simple to do given the ingredient's intricate and uncommonly versatile scent profile. The soft and woody character of the base note seamlessly integrates with both summer and winter skewed fragrances, blending just as smoothly with florals and citrus for a refreshing, lightweight spritz as with warming aromas like cedar, patchouli, vetiver, saffron, and frankincense. It's a flexibility of expression made even more enticing by Indian Sandalwood's ability to act as a fixative, anchoring the perfume to the skin and ensuring long-lasting fragrance throughout the day. Whether developing a scent for specific season or a year-round favourite, Indian Sandalwood is a useful addition to any perfumer's kit.
Learn more about the physical and mental benefits of Indian Sandalwood here.
Continue Reading
Creative Ways to Incorporate Indian Sandalwood into Your Product Line