Written by Clayton Ilolahia
The new millennium has been the beginning of a renaissance in perfumery with new brands rapidly emerging, and niche fragrances flourishing. As their numbers increased, department stores rejoiced since sales declined after the rise of discount stores and grey market e-tailers that offered the same fragrances at lower prices. Emerging niche brands were attractive for their uniqueness, authenticity and craftsmanship. They focused on what was inside the bottle instead of big-budget bottle designs and advertising. As a direct result, perfumers were given more freedom to work with ingredients too expensive for mass market fragrances. The conversation shifted from the celebrity face behind an advertising campaign to the ingredients or notes used in the fragrance. It became a convention to name the star ingredient in the title. Brands like Jo Malone London were trailblazers with fragrances like Nutmeg & Ginger, and Amber & Lavender.
Fragrances that had sandalwood as their star ingredient were inconspicuous through the 1990s – early 2000s. During this time, Indian sandalwood oil was scarce, and consumers preferred fresh marine-style fragrances. Bold brands launching woody fragrances learned this the hard way. Even though it was genius, Chanel Egoiste (1990) was a commercial flop. "Despite all the exposure, the fragrance didn't sell that well, especially in America. We had expected more success with it," recalled Chanel's perfumer Jacques Polge. Gucci Rush For Men (2000) is still talked about today but it was discontinued not long after designer Tom Ford exited his role as Gucci's creative director.
As the first decade of the new millennium closed, sandalwood was making its comeback. Perfumers were using Santalum spicatum, Australia's native sandalwood oil, with more frequency as the vulnerable supply of Indian sandalwood continued to be threatened by illegal trading and overharvesting. When Western Australia's plantations of sustainable Santalum album announced they were ready for harvest, a collective sigh of relief came from perfumers who had been without access to Indian sandalwood oil for years. The stage was set for the Santal Revolution.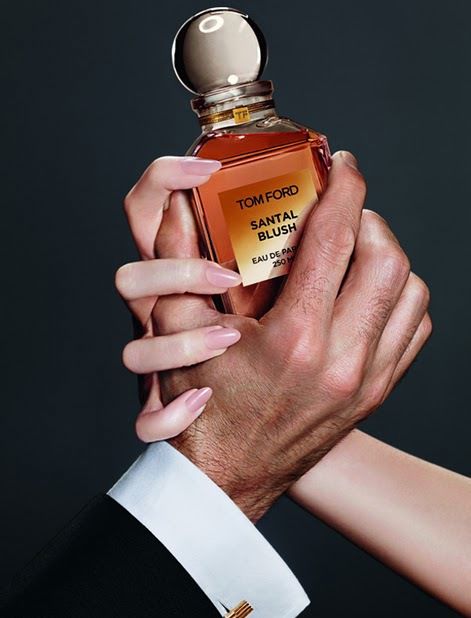 After Gucci, Ford established his own beauty brand. In 2011 he added Santal Blush to his Private Blend collection. Ford describes the collection as his own scent laboratory. "It's where I have the ability to create very special, original fragrances that are unconstrained by the conventions of mainstream scent-making." Santal Blush is mesmerising and draws on sandalwood's Eastern origin, pairing the creamy texture of sandalwood with intoxicating jasmine. In the time since Guerlain's Samsara, which had a similar inspiration, consumer acceptance of more challenging fragrances had increased. Santal Blush tests those limits with an overdose of spicy cinnamon and cumin. Ford knew the audience for a fragrance like this is limited. "Private blend is designed with the true fragrance connoisseur in mind."
Within months of Santal Blush launching, French luxury brand Hermès launched Santal Massoia in its Hermèssence Collection. Jean-Claude Ellena was Hermès' in-house perfumer at the time and is regarded as one of the most important perfumers of his generation. The Hermèssence Collection was reserved for Ellena's most experimental work, much like Ford's approach with his Private Blend Collection. While Ford's aesthetic is bold and daring, Ellena's is restrained, poignant and meditative. The difference between Santal Massoia and Santal Blush illustrates the paradox of sandalwood. The ingredient is so profound, it demands to be called out in the titles of these two fragrances, yet it is so amiable it can stand next to other notes to create two entirely different fragrances. Santal Blush is an extrovert whereas Santal Massoia has a quiet nature. "It almost absorbs into you. You don't wear the perfume, in a sense the perfume becomes you, and people don't say to you when you're wearing this, 'Oh your perfume smells beautiful, your perfume smells wonderful.' They say, 'You smell wonderful.' It's a completely different approach," said Chandler Burr, former scent critic for the New York Times.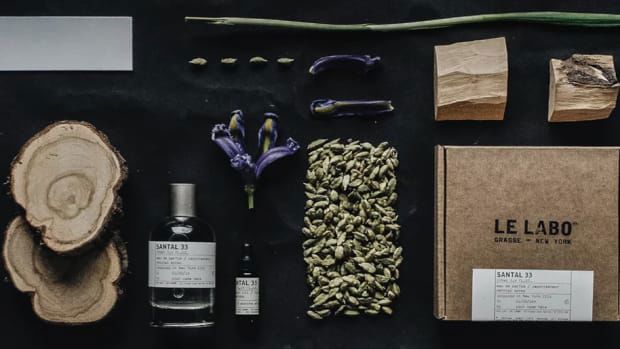 Le Labo also launched Santal 33 in 2011. The cult fragrance is now a legend in the making. You cannot walk down a street in New York City or London without passing a person wearing Santal 33. This is increasingly true in Sydney and Melbourne. Originally launched as a scented candle, Santal 33 further revealed the creative possibilities for sandalwood fragrances. Moving away from the cliché of warm spices and amber pairings, Le Labo dressed sandalwood in cool spices and crisp green notes. It had never been done before and the effect is a sandalwood fragrance that is modern, urban and genderless. Santal 33 is now a blueprint for new sandalwood fragrances appealing to Millennials and Gen Zers.
With so much of the world's sandalwood supply now relying on Australia, it's no surprise that one of the country's own chose to make Australian sandalwood the focus of a fragrance. Goldfield & Banks created White Sandalwood in 2016 using locally sourced Australian sandalwood. Paired with thyme and saffron, a hint of juicy Turkish rose creates an olfactory oasis within a dessert of dry woody notes and aromatic spices.
Australia's sandalwood also caught the attention of French perfumer Aurélien Guichard who created Matiere Premiere in 2019. The brand gives Guichard the opportunity to present perfumery's most noble natural ingredients in a quantity rarely seen today. His fragrance Santal Austral uses a decadent amount of Australian sandalwood oil. Amplifying the milky quality of sandalwood with notes of almond milk and benzoin resin, Santal Austral smells warm and inviting; it is another unique perspective of this multi-faceted fragrance ingredient.
Used in early 20th century perfume legends by Chanel, Coty and Guerlain, to modern fragrances that are the legends of tomorrow, sandalwood has proven to be an essential ingredient. The gold standard, Santalum album has a distinctive personality and chameleon-like charm that is revered by perfumers of all generations. It remains a keystone in modern perfumery.