The past few years have renewed our focus on home and how we want to live. Feeling healthy in our environment is paramount and starts with sustainability. With global initiatives such as small-batch producing, recycling, upcycling and re-using and a more significant push toward using natural ingredients, it is becoming more accessible than ever.
Our love of home fragrances is growing too. Scents have the power to conjure memories, conscious or subconscious, as well as relax and calm the mind. With a significant shift in sustainability within the fragrance industry, there is a growing demand for zero-waste home fragrances that are non-toxic and formulated with all-natural ingredients.
While scented candles, oil diffusers and air fragrances remain popular, zero-waste incense is at the forefront of this movement. An important part of religious services and rituals in all its forms, including dipped and hand-rolled sticks, cones, paper, coils, rope and loose powders, incense has been treasured for millennia.
Whether you're moving into a zero-waste lifestyle or trying to lower your impact on the planet, incense is the perfect zero-waste alternative for making your home smell good - sustainably.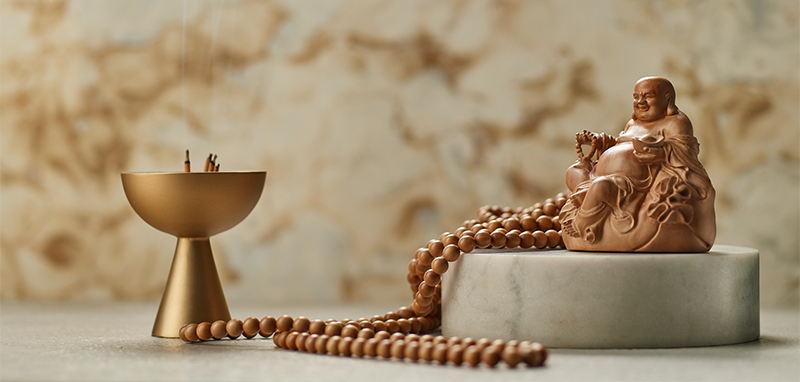 The Long & Slow Burn
Incense's first recorded use was in Egypt around 2400 BC when it was burnt in tombs to worship the gods, and the Babylonians considered incense miraculous, using it as an oblation during prayer and divining oracles.
History tells us that the Chinese used incense for thousands of years in its most basic forms, and during the Qin Dynasty (221BC – 206BC), its own incense culture emerged. Loved by the nobility, incense use grew beyond bathing rituals and, driven by the spread of Buddhism and medical application, became an integral part of religious practice during the Han Dynasty (206BC - 220AD).
The early Christian church began using incense in eucharistic ceremonials in the 4th century AD to represent the ascent of the prayers of the faithful. Among Christians today, incense has ritual and symbolic meaning, with its sweet woody aroma used during divine worship and processions as a symbol of sanctification and purification.
While incense was first introduced to Japan with Buddhism in 500AD, during the Heian period, incense reached its golden age. Beyond religious use, it became synonymous with refinement and status as blending became a celebrated Japanese art form. Incense was used to fragrance rooms and clothes and acted as a muse to writers of the era - its subtle scents were used to inspire emotion and poetry.
The art of incense is deeply embedded in Japanese culture and celebrated in the Kodo ritual. Translated as 'listening', incense is an exploration of scent, patience and purification of mind and body. It is a recognised art form that has evolved over centuries - a pursuit that combines creativity, intellect and sensory pleasure through its deep appreciation for the ingredients used. Throughout the ages, sandalwood has been a vital base compound, with incense categorised as having either sandalwood or aloe as its base.
In the Western culture, incense is used to soothe and relax the body and elevate the home. The scent of burning incense often accompanies practices like meditation and yoga, where it is used to clear the mind and heighten spiritual connections.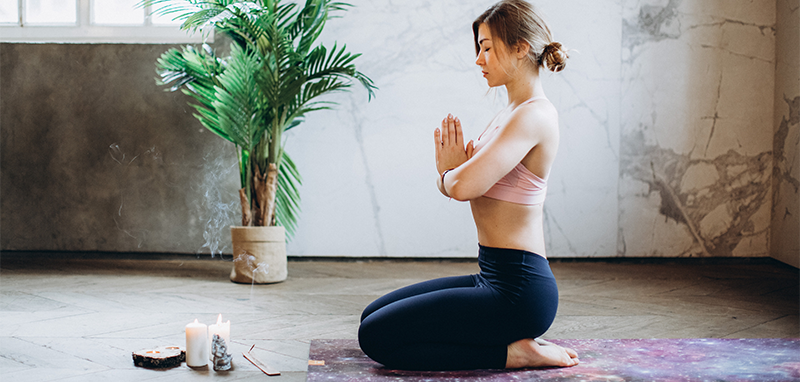 Growing Demand of Incense
With interiors and decor popular searches on Instagram and more of us working from home, we are looking for multi-sensory ways to elevate our environment sustainably.
Zero-waste incense is being increasingly used as a more meaningful alternative, with brands like Fornasetti, Gucci and Astier de Villatte adding it to their collections. Not only does it act as a simple everyday background accompaniment to work and play, it disperses scent without a constant flame while providing a melee of benefits from calm and focus to vigour and creativity. For those living in urban environments, incense's natural oils, tree bark and resins imbue a feeling of nature.
Sustainable Indian Sandalwood Incense Sticks
Indian sandalwood's (Santalum album) sweet, woody fragrance has been used for incense for thousands of years. When inhaled, it lifts negative energy and relaxes and calms the mind and nervous system. Made from all-natural Indian sandalwood oil and powder, sandalwood incense is luxurious, non-toxic and zero-waste, making it as good for you as it is for the planet.
As sustainability goals in the fragrance and air care industries advance, new possibilities are being uncovered for materials that once would have been waste. One area making great strides in this regard is upcycling green waste as ingredients, particularly using spent charge as a core component of sustainable incense production.
Spent charge, also known as sandalwood residue, is the exhausted biomass created during the oil distillation process when obtaining sandalwood oil. This residue is traditionally known as an industrial by-product discarded as green waste or boiler feed after the steam distillation process. However, instead of disposing of the exhausted biomass, ongoing research and innovation by Quintis have unlocked the potential for grouping this as spent charge. By re-purposing it to create incense products, Quintis has reduced waste and continued to add value to sandalwood operations.
More than a passing trend, upcycling spent charge is a vital way for Quintis to use earth's resources better and reduce our environmental impact.
With more of us wanting to cut back on waste, in particular excess packaging and single-use plastic, incense sticks are the perfect solution. Made of bamboo sticks and packaged in paper, once burned, it leaves almost no trace. Incense holders made from ceramic, brass or glass and now a coveted design piece, are not only practical but reusable and a piece of art that can complement your space's style.
Sustainability is in Our DNA
For over twenty years, we have remained committed to ensuring the sustainable and ethical supply of Indian sandalwood (Santalum album) and Australian sandalwood (Santalum spicatum). Spanning over 11,200 hectares, our plantation estate is the largest in the world and home to more than 4.3 million trees that remove an estimated 195,000 tonnes of carbon from the earth's atmosphere yearly.
We use sustainable production practices, from how we use our chemicals to waste management and water use. Our custom-built, 60,000 square metre distillation facility allows us to gently steam distil fragrant and luxurious heartwood oil. To date, we have recorded energy savings of up to 75% using our new continuous steam distillation technology and saved 42 million litres of scheme water using our water recycling and rainwater harvesting systems. Social impact remains a key focus for us, informing how we engage with our local communities and employees through work conditions, education and health and wellness initiatives.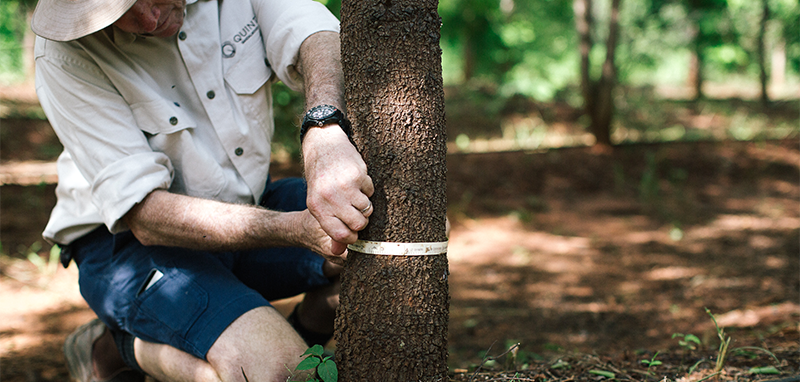 Incense for Home and Wellness
Using zero-waste fragrance is emerging as an important layer in our homes, allowing us to enjoy spaces that improve mood, relieve anxiety, and increase alertness. Like in Japan, where Kodo, the art of appreciating Japanese incense, is practised, scent contributes to the overall design of a space. As important as choosing the right paint or furniture for your home, discovering the perfect olfactory profile unlocks a sensory experience that is not only ambient and healthy but planet friendly too.