This month Quintis completed its annual harvest of Indian sandalwood trees near Kununurra, Western Australia. The crop, which has been painstakingly nurtured and tracked over 15 years, is the world's most sustainable supply of this precious species.
Over several weeks trees containing rich, oil-bearing heartwood were collected by harvesters and will now be processed to create a range of high-quality Quintis Indian sandalwod oil and wood-based products - ingredients highly sought after for healing properties and rich fragrance.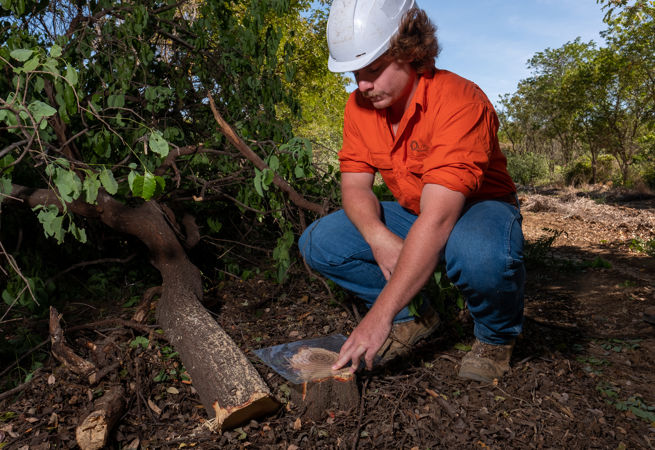 The trees that were harvested were carefully evaluated and marked out by a Quality Assurance team; the entire process was monitored to ensure that detailed information about the attributes of each tree was recorded. After each tree was felled by a cut at its base, it was sawn into logs by hand, which in turn were sorted according to wood type and quality. The oil-bearing sections of the butts and root system were then removed using a corer, and the wood was sent to the processing centre in preparation for distillation and wood processing.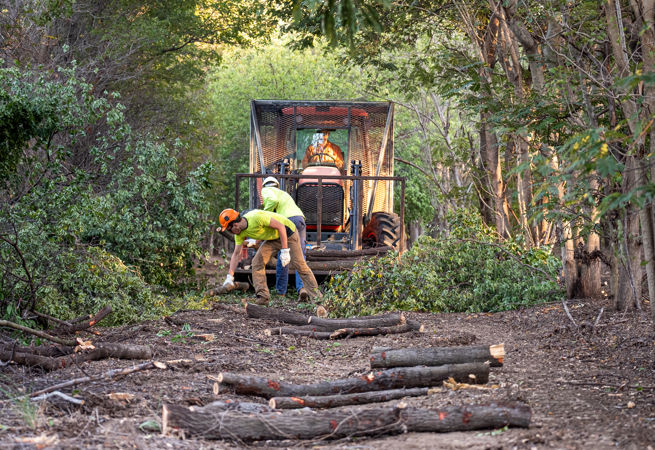 In total, Quintis grows more than 5 million Sandalwood Album trees in Australia's tropical north. The species, also known as Indian sandalwood, is highly-prized for its aromatic wood and oil but over-harvesting and unscrupulous black-market trade has decimated its natural reserves. Today it is listed as a vulnerable species by the International Union for Conservation of Nature.
Quintis' sustainably managed plantation reduces the strain on wild stands. Through stringent adherence to quality assurance processes that tracks each tree from growth to dispatch, and its dedication to environmentally sound practices, Quintis is proud to deliver an ethical supply of this precious resource.
If you'd like to learn more about our Quintis Indian sandalwood products, order a sample or request a quote, please email us.