WRITTEN BY DENIZ ATAMAN,
INDEPENDENT JOURNALIST
It can be said that when we eat, we taste with our noses first. The infamous test of pinching one's nose before taking a bite or sip only to feel the temperature of the food tells us how intrinsic our sense of smell is to our culinary experience. As our most primal sense, our ability to smell has evolved to help us create the most delectable feasts that our ancient ancestors could only imagine.
A burgeoning trend that intersects flavour and fragrance, culinary fragrance is characterized as an edible fragrance to enhance the flavour of a food or beverage, while transforming the act of consuming food into a self-care ritual. As consumers navigate a post-pandemic routine rooted in healthy indulgences and cooking at home, brands are developing or repositioning products that highlight the fundamental intersection between smell and taste. It's certainly a chance for versatile ingredients, especially Indian sandalwood (Santalum album), a functional flavour and fragrance ingredient known for its aromatic, therapeutic and digestive benefits, to progress the culinary fragrance trend.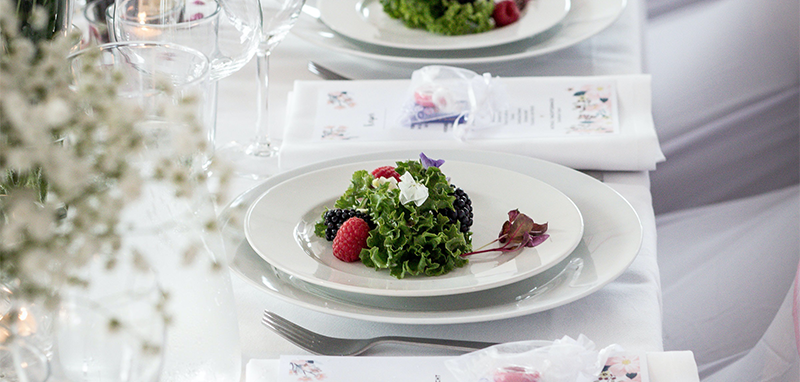 Scenting Food: An Aromatic Enhancement
Flavour is a combination of smell, taste, texture and trigeminal factors like temperature and spiciness. Without smell, our culinary experience would lose a significant link to culture, history and the environment. Although the use of aromatics in foods is nothing new for wellbeing—especially as we look at centuries-old practices like Ayurvedic Medicine and Traditional Chinese Medicine (TCM) - we're seeing an emergence of this trend across categories today that's reflective of a more globalised and digitally connected civilization where consumers are looking to food as a path towards self-care .
Indian sandalwood oil's antioxidant, anti-inflammatory and anti-microbial properties offer a multitude of benefits in flavour. Its anti-inflammatory contents offer relief for the gut, muscles and brain; while its antiviral and antibacterial properties alleviate gastrointestinal and digestive disorders.
As a coveted aromatherapy ingredient, Indian sandalwood oil is concentrated with therapeutic sesquiterpenes, particularly alpha and beta-santalol. When inhaled, its lactonic, woody and balsamic scent relaxes the central nervous system to help the body recover after stress.
Because of its diverse functionalities for aromatherapy, fragrance, flavour and medicine, Indian sandalwood's benefits range from stress relief to aiding in digestion to improving skin health. Today, sandalwood is still coveted for its distinctive and complex scent that can also be used as a fragrance base or a natural fixative. As a base, sandalwood blends seamlessly with other accords, highlighting the tonalities of ambers, florals, woods, chypres, citrus and gourmands. As a flavour ingredient, its oil can also be used to highlight similar accords in beverages, baked goods, confectionery, dairy and prepared foods. Its flexibility in a wide variety of applications gives product developers an opportunity to explore its aromatic and medicinal nuances.                                                                   
Recently, Salt & Straw introduced its first "culinary perfume" specifically created to enhance the flavour profile of its line of ice creams. These edible perfumes are designed to amplify the ice cream experience through scents like cocoa, citrus and florals. Sprayed directly on the ice cream, the perfumes do not change the taste of the ice cream, but rather enhance the existing notes in it.
Though it's a fun twist on a traditional category, an ice cream "perfume" opens an interesting and creative opportunity to enrich the aromatic experience in other categories. Sandalwood's cross over between fragrance and flavour is a perfect blend. Similar to fragrance, its creamy scent blends flawlessly with iconic ice cream flavours like vanilla, chocolate and pistachio, while offering digestive benefits to serve as a functional culinary fragrance ingredient.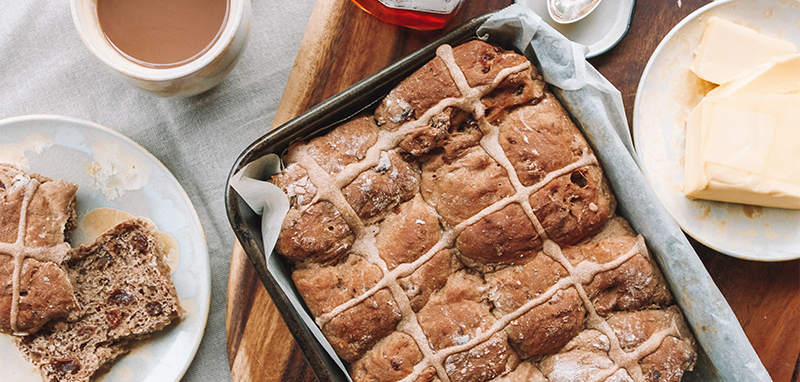 A Growth in Unguilty Pleasures
Given the last few years of shifting work/life balance, the self-care movement has expanded into the kitchen, rooting culinary fragrance into the cooking habits of consumers. While food is an explorative and creative endeavour, food culture has also developed into an indulgence in unguilty pleasures that simultaneously enhances wellbeing.
Culinary fragrance is part of the larger intersection between pleasure and self-care. Like the beauty and personal care industry, culinary fragrances' focus on self-care is an ongoing opportunity for consumers and brands to explore scent and taste differently. According to Mintel, 54% of US Gen Z consumers reported that carving out time to relax since the pandemic is just as important post-pandemic. Taking cues from the beauty and personal care industry, food and drink brands are repositioning themselves to promote products that de-stress, uplift and engage the senses for an enjoyable and relaxing experience.
Asia's booming market gives us more insight to these consumer behaviors. By 2030, Asian consumers are expected to double their food spending to more than $8 trillion driven by six major trends: healthy diets, fresh produce, safe and traceable sources, sustainable consumption, alternative proteins and online purchasing.1 Specifically, Asia's food and beverage market is driven by a rapidly growing, digitally-savvy population with a focus on returning to traditional, gut-friendly, immunity-boosting ingredients, foods that support sleep and mental wellness, low-fat and low-sugar, healthy aging and plant-based.
Consumers around the world are also growing more connected to trends, products and brands through the burgeoning and evolving metaverse. Multisensory food and drink in virtual realms have the potential to "offer people pleasure with sensory simulation tools," according to Mintel's report. This includes sensorially minded product design like the infamous Vocktail, a digital cocktail from Nimesha Ranasinghe's team of researchers at the University of Singapore. The glass has an electrode placed at the brim that activates taste receptors when the user drinks from it creating taste sensations like sour and sweet.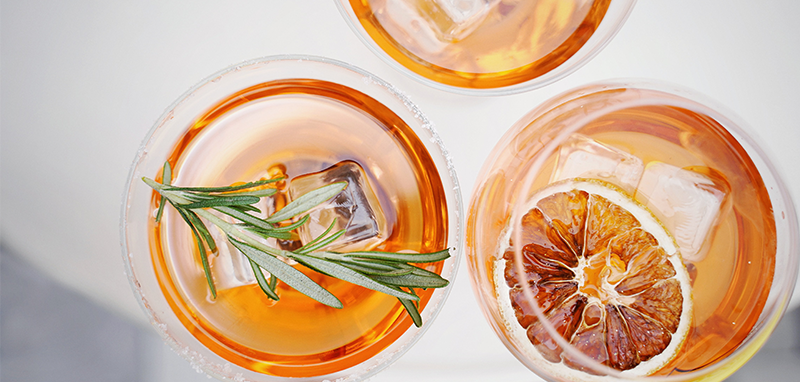 Flavouring with Ethical Sandalwood
 Although Indian sandalwood's uses are known more in the West for its aromatic properties, its use in flavour has potential to enhance global cuisines and individual health. As consumers continue to value ethical production, traceability and environmental consciousness when purchasing a product, it's critical for brands to align their narratives to align with these positions.
Located in Australia, Quintis holds various certifications, including FSC certification for forest management, Australian Trusted Trader, ISO 1400 Environment, ISO 9001 Quality and AS/NZA 4801 Safety. A 60,000 square metre custom-built distillation facility gently steam distils the heartwood oil, where each batch contains the highest alpha and beta-santalol content, allowing users to experience its full aromatic, therapeutic and traditional medical benefits. Quintis sandalwood oil also complies with ISO3518 and meets British and United States Pharmacopoeia standards, while its logs, wood chips and powder are globally certified.
Indian sandalwood oil is listed in FEMA-GRAS and IOFI as a flavour ingredient and Quintis is registered with USFDA and FSSAI (India) to supply sandalwood oil as a flavour ingredient. Further, Quintis uses HACCP/ FSCC-certified facilities to produce Indian sandalwood oil for flavour applications. In compliance with ISO 3518 standard, Quintis manufactures Indian sandalwood oil to develop a flavour and aroma profile required for evolving consumer needs.
As we enter a new era of digital connection and global awareness, our food and drink habits are shifting along with it. Indian sandalwood bridges the gap between flavour and fragrance, health and pleasure, past and present. As a culinary fragrance ingredient, its potential to serve a global market is boundless.
References
https://www.cnbc.com/2021/09/22/asias-food-spending-set-to-double-to-more-than-8-trillion-by-2030.html