WRITTEN BY CLAYTON IIOLAHIA
INDEPENDENT JOURNALIST
Sustainability is embedded in the beauty industry's vocabulary, but what that means in terms of tangible action is evolving quickly as consumer demands, supply chain shifts and new technology drive innovation.
The beauty industry is tethered to nature. Many ingredients used in skincare, make-up and fragrances come from nature, which is a key reason why sustainability plays a pivotal role in corporate strategy.
Companies have realised they need to future-proof their access to natural resources in a volatile, ever-changing geopolitical environment and contribute to societal goals on climate change. 
The climate crisis is driving a global conversation about the future of our planet. In 2020, Mobium Group surveyed over 2000 Australians between the age of 16-75. "Unprompted, global warming is the #1 thing people call out as their biggest social or environmental concern." Global warming even pipped COVID-19 for the top spot. The six environmental issues respondents were most concerned about are ocean pollution and overfishing, climate change, plastic waste, toxic chemicals, loss of forests and habitat, and air pollution.
The Shift to Sustainable Beauty
This shift in public consciousness has seen companies re-evaluating, and in many cases revolutionising, the way they operate. Garnier International Scientific & Sustainability Director Aurélie Weinling says, "Today, our world faces distinct challenges and consumers are increasingly changing their behaviour, becoming more conscious of the need to protect the environment and save natural resources for future generations.

We have the opportunity to make a real impact, helping to create access to sustainable beauty for all. We believe in the pressing need to shift from a linear approach, whereby companies 'take, make and dispose' of natural resources, to a more circular, regenerative economy."

Garnier is one of many companies in the beauty industry moving toward operating in a circular economy, a concept China introduced in the 1990s. Restorative and regenerative by design, materials used to create a product or component can be disassembled and broken down by nature or returned to production in one form or another. Recycling or repurposing non-biodegradable materials reduces the need for purchasing new commodities, and renewable energy is used in manufacturing and transportation. This is a seismic change for the global cosmetics industry, which currently produces 120 billion units of plastic packaging annually. Initiatives like TerraCycle's program with Australian retailer David Jones provide the facility for the public to recycle used beauty products at local department store, but consumers also want the assurance that what was inside the jar or bottle has also been created in a sustainable and ethical way.
Sustainable Cosmetic and Fragrance Products
Cosmetic and fragrance products are complex. A perfume formula might contain more than one hundred ingredients, which is challenging for brands that need to trace the origin of each ingredient, ensuring they comply with sustainability and ethical sourcing standards. Major global flavour and fragrance producers all have robust sustainability strategies in place, which has improved traceability, increased transparency and allows them to better service clients creating 'clean beauty' products. 
Givaudan is on a journey to become the first in its industry to receive B Corp certification, which will offer independently verified proof the company is living up to the highest standards of being a responsible and sustainable business. Firmenich's sustainability plan has three pillars: Acting on climate change, embracing nature, and caring about people. Their plan aligns with the United Nations Sustainable Development Goals. Mid-size producers have also embraced sustainability.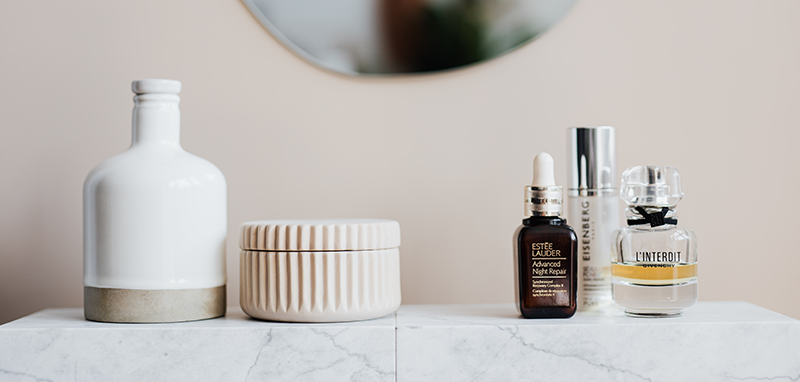 Sustainability Pillars
Family-owned company CPL Aromas has built a plan on four pillars, one of which is innovation. CPL Aroma's EcoBoost Technology is an innovation which results in a high impact fragrance at 10% of the normal fragrance dosage. It's an entirely different way for perfumers to formulate, yielding numerous benefits including a reduced carbon footprint since less energy and packaging is used in manufacturing, and a reduction in waste and transportation costs.
Each stage of a product's development and supply chain journey has unique specificities when it comes to sustainability but at no other stage is the feedback from nature as direct as at the sites where natural ingredients are cultivated and harvested. For the past 20 years, at Quintis we have been dedicated to the growth, management and sustainable harvesting of Indian sandalwood (also known as Santalum album) in the north of Australia. 
In 1998, the International Union for Conservation listed Santalum album as a vulnerable species when the exponential increase in demand for sandalwood at the end of the 20th century contributed to illegal poaching and harvesting. We planted our first seeds in 1999, sourced from Mysore in India, and today our sandalwood plantation estate is home to more than 5.5 million sandalwood trees, the largest in the world.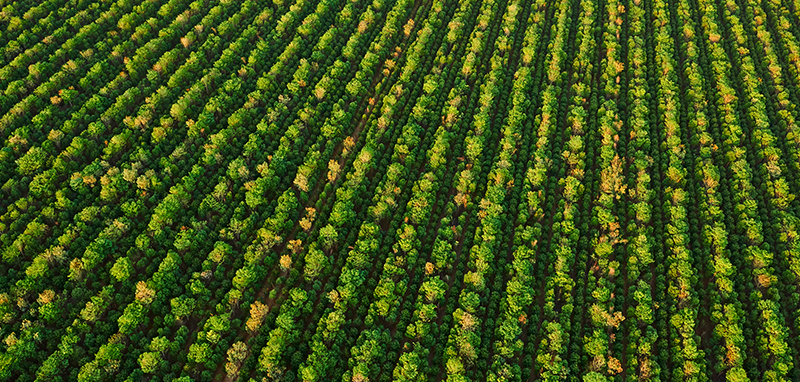 Our Commitment to Sustainability
Sustainability has always been at the heart of what we do at Quintis, ensuring a sustainable harvest from seed to oil. We use adaptive practice to continually innovate and build on our sustainability achievements whilst maintaining the high quality and consistency of its 100% natural products. Recently, we have been awarded certification from the Forest Stewardship Council® (FSC®) for forest management. Internationally recognised, FSC promotes the responsible management of the world's forests and is the global gold standard for responsible forest management.  This certification confirms that we are managing our sandalwood plantation estate in a way that preserves biological diversity and benefits the lives of local people and workers, whilst ensuring it sustains economic viability. 
Significant investment was made to reduce our environmental footprint at our steam distillation facility near Albany, which has also garnered a conservation award.
As with all commercial silviculture, water consumption is also continuously and carefully monitored. We have award-winning water recycling initiatives in Kunanurra and most of our plantations use advanced drip irrigation technology, reducing water usage by up to 40%. 
Quintis' Technical Product Specialist, Dr. Danny Hettiarachchi says, "We are working to understand all of the inputs and continue to refine and improve. Distillation is an intensive process. The new distillation facility is far more efficient. This is something that had been in the making for the past seven years." 
Conserving and enhancing the biodiversity of surrounding native vegetation with high conservation value is another priority for us. Procedures and team training have been implemented to ensure the identification and protection of rare, threatened, and endangered plants. This protection extends to ensuring wildling sandalwood or host species do not grow outside plantation boundaries.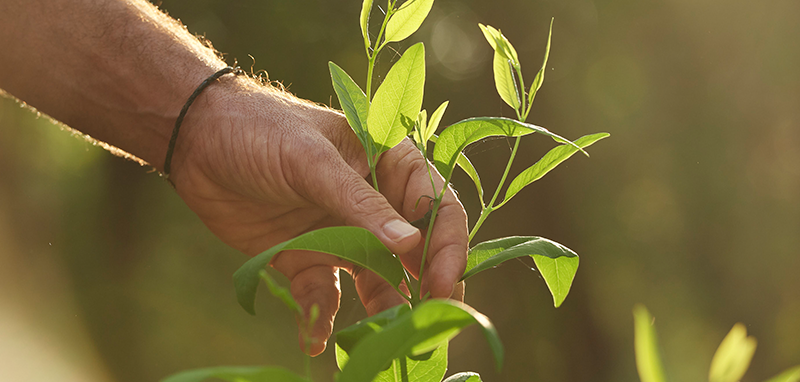 In addition to environmental sustainability, we are also dedicated to understanding the impact our operations have on local communities. Offering training and employment opportunities and initiatives that support local economies, we can actively participate in local community and engage with traditional land owners to better understand their culture, customs and presence of sacred sites. We also hold an ethical trade membership with SEDEX, one of the world's leading organisations for managing responsible sourcing in supply chains and fighting against modern slavery.
These are just a few examples of how we and other industry organisations are raising the bar on sustainability. Sustainability is more than an industry trend; it is tangible action that has immediate impact now and for the future. It is more than compliance; it provides richer storytelling that consumers have a vested interest in, and even though sustainability may look different at each stage in the supply chain, everyone can consciously engage in, and contribute to a positive and sustainable future.