Meet the heritage ingredient driving modern innovation
In 2022, seventy-one percent of beauty buyers said they tried a beauty or personal care product that was new to them. It's a clear majority that illuminates beauty users' unbridled enthusiasm for exploration and experimentation, but also one that puts product developers in a tough spot. When people are inclined to reach for the new and next, how will brand loyalty be built?
One solution is to approach innovation not as an ongoing churn of ideas and products, but a practice to bring something meaningful to the consumer, whether that's delivered in the form of tangible results or better alignment with their values. The aim should be to create something that elevates their current beauty regime in a way no product has done before, encouraging repeat purchase and moving a new development into cult classic territory.
For businesses in the beauty and skincare space, Indian sandalwood's (Santalum album) positioning at the intersection of holistic wellness and science could provide this sought-after edge to formulations. It's myriad of consumer benefits include healing and protecting the skin, calming the mind, and its long history in Ayurveda – with the full spectrum of potential revealed ahead.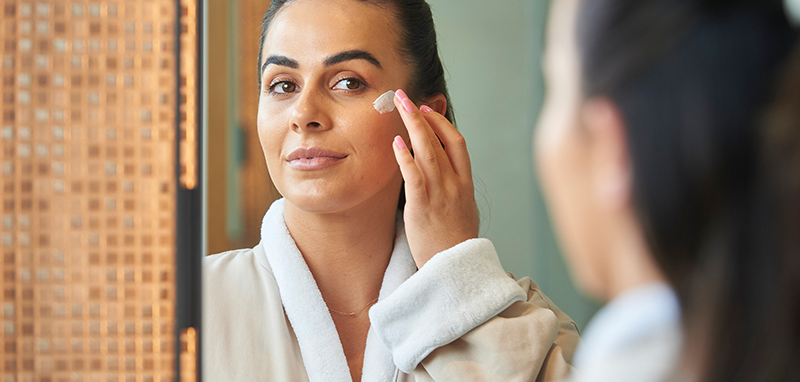 An Ingredient Since Antiquity
Indian sandalwood is not new in the world of beauty – in fact, it was one of the founding members. The first known recording of the fragrant oil and its skin healing properties is found within the Charaka Samhita, a 2,000-year-old Sanskrit text. It would then go on to become a popular ingredient in Ayruvedic medicine, eventually stretching north into China then across Persia to Egypt. Ancient hieroglyphics have confirmed its appearance in Cleopatra's beauty regime.
For most readers, however, Indian sandalwood is perhaps more well known for its intoxicating, soft and creamy scent. Our work at Quintis aims to bridge the gap between cultural knowledge and science, presenting a more accurate picture of the ingredient's multi-purpose potential.
Proving Wisdom with Science
Research reveals the natural power of Indian sandalwood's active component, alpha-santalol. The organic compound targets a score of common skin issues such as anti-ageing, acne and protection against pollution and blue light through its proven antioxidant, anti-inflammatory, antimicrobial, anti-MMP, anti-tyrosinase and anti-pigmenting properties. Already holding its own as a cosmetic super ingredient, alpha-santalol goes one step further with its ability as a functional fragrance, calming the nervous system and reducing the effects of stress through topical applications and .
Most recently, clinical research published in Cosmetics Journal found Indian Sandalwood oil to offer a higher level of protection against oxidative stress induced by urban dust and blue light than Vitamin E.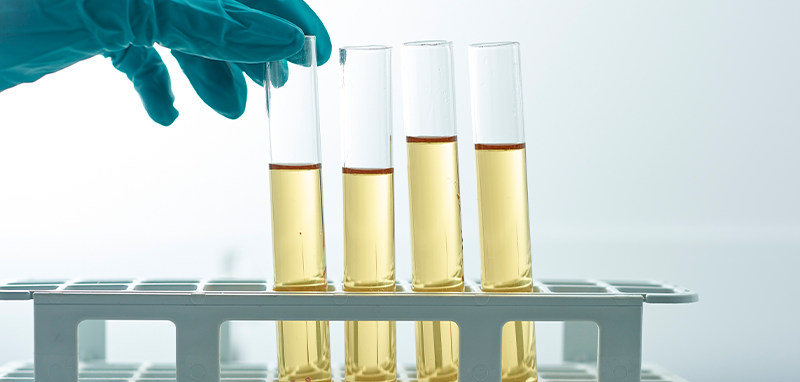 An Ancient Answer to Meaningful Innovation
Whether used alone or as a complement to other ingredients, Indian Sandalwood's role in skincare and cosmetics is far from superficial.  The unique cultural history, sensory experience and proven scientific benefits of the potent natural intersect to serve a full spectrum of consumer concerns, holistic to scientific:
Ayurvedic beauty refers to skincare or cosmetics that abide by the guiding tenets of Ayurveda, one of the world's most renowned and widespread traditional systems of medicine. Indian Sandalwood (known in the language of Ayurveda, Sanskrit, as Chandana) is considered sacred in the system and is renowned for its aromatic and skin-benefitting properties.

SELF-CARE

A view of beauty as a calming act of self-care. Indian Sandalwood is a coveted essential oil within Aromatherapy and recent studies have revealed how the alpha-santalol of the oil, when absorbed through the skin, can offer a reduction in eye blink rate, pulse rate, and systolic blood pressure – all common markers of an overstimulated nervous system.

There is a growing demand for genderless products and brands as a younger generation choose to see beauty as a universal form of self-care and expression. The scent of Indian Sandalwood – reminiscent of wood, amber, and leather – has long been considered a desirable fragrance for both men and women.

 

CONSCIOUS BEAUTY

Making the world better tomorrow that it is today by consciously seeking products with ingredients that are natural, renewable, and responsibly sourced.

CLEAN BEAUTY

Clean Beauty products are those that are made without ingredients shown, or suspected, to harm the health of humans or the environment.

SEED-TO-SKIN

A desire to understand every step in a supply chain, with preferences for responsible farming practices, localised value chains and planet-positive sourcing.

MULTI-PURPOSE PRODUCTS

A trend towards versatile, multi-functional products that reduce the number of items you need to complete your skincare or beauty routine, often saving money and time.  

SCIENCE-BACKED BEAUTY

Skintellectual" is a the newly minted term for consumers adopting an investigative approach to their skincare and beauty. They are no longer content with generalisations and demand demonstrated efficacy and proof behind claims.