Written by Clayton Ilolahia
We all have our rituals when it comes to wearing fragrance; rituals we have developed from observing the people around us, beauty hacks offered by sales consultants at department stores, or the sage advice imparted by our parents during adolescence. From mum, it might be how to finish dressing for a special occasion with a spritz of perfume. Cartier's in-house perfumer, Mathilde Laurent, says, "Perfume is not a routine. It is invisible jewelry."[1] From dad to son, the lesson might be how to splash on aftershave, soothing skin and gently scenting the man. Designer Tom Ford says shaving is one of three fundamentals in masculine beauty.[2]
With increasing global travel and the world's population connecting over social media, it is natural for our fragrance and beauty rituals to evolve as we become more exposed to culturally diverse practices. Over the past decade there has been an enormous growth in Western fragrances inspired by the scented rituals of Asia and the Middle East.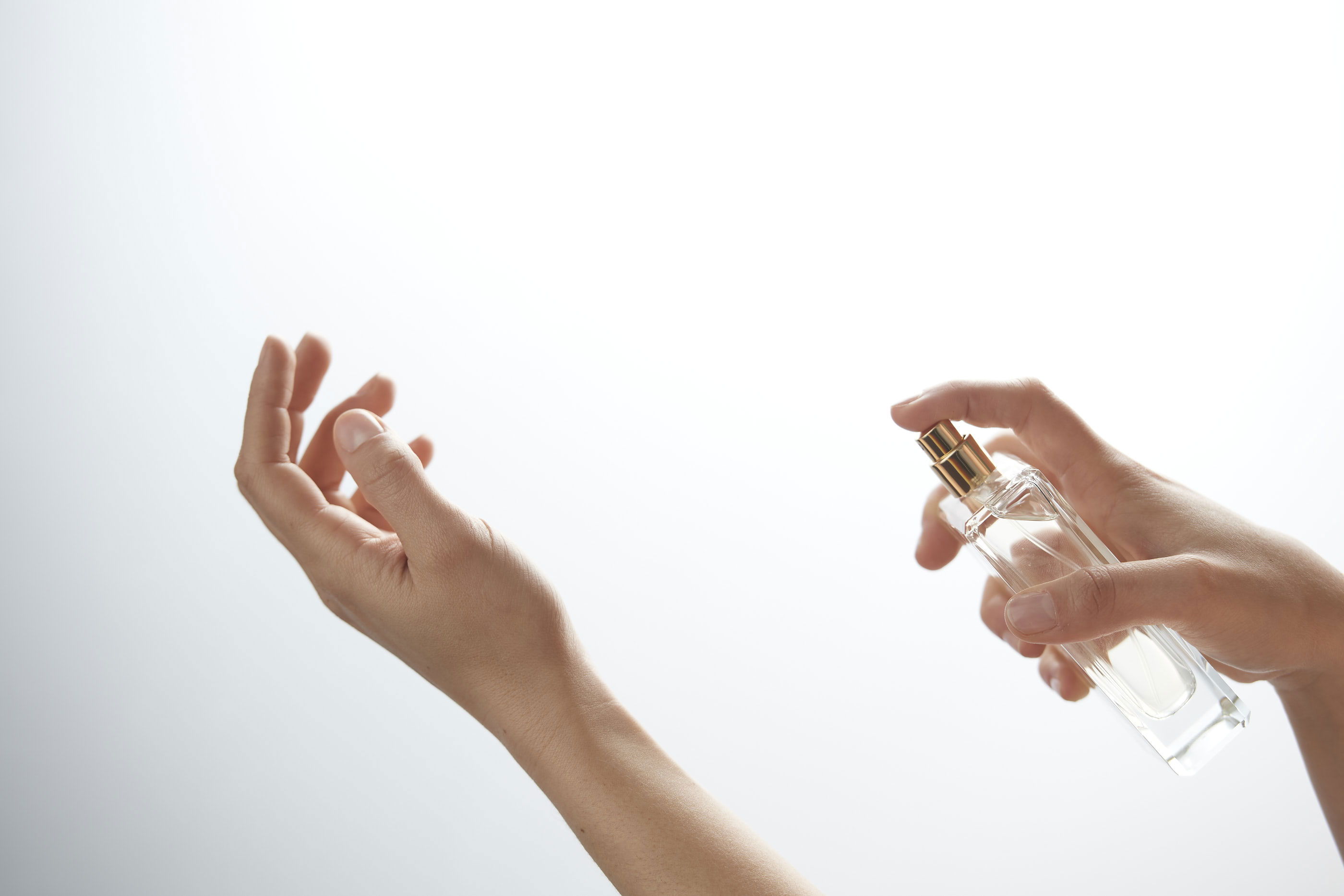 In India, these rituals are rooted in the knowledge of the ancient Vedic texts or "wisdom"[3] texts that have been passed down through generations. In Ayurveda, India's natural system of medicine, scent is used to balance a person's doshas, according to their unique constitution or prakriti. Fragrance is not only symbolic, used throughout life for religion or in the act of seduction, its purpose is also medicinal. Sandalwood is referenced throughout the Vedas and is still used every day in scented rituals for bathing and incense as it has been used for thousands of years. Not only is the scent alluring, but studies have also identified the antiseptic and anti-inflammatory properties of sandalwood[4] and the stress-relieving effects of its key constituent α-santalol.[5]
With the pace of modern living increasing, trend forecasters Stylus have seen a return to more minimalist, streamlined beauty routines, "using fewer, but harder-working items that contain higher concentrations of effective ingredients."[6] The same is true of fragrance.  Sandalwood is the perfect inclusion in any fragrance or beauty routine with its ability to help de-stress and focus the mind as well as providing a long-lasting, enveloping woody scent.
There are several ways sandalwood can be incorporated into a modern fragrance ritual.
Now that high quality sustainable Santalum album oil is readily available to the perfume industry from Western Australia, there has been noticeable increase in use. Sandalwood was the 4th most featured fragrance note in global fine fragrances launched in 2020.[7]
There are several ways sandalwood can be incorporated into a modern fragrance ritual.
Scent layering is common. It is a practice our mothers and grandmothers probably followed. Fragrance brands have typically offered an entire range of complimentary products with their fragrance. Chanel No 5, is a good example. Women could use No 5 scented soap, bath oil, hair mist, body powder and cream before applying their No 5 perfume. As Stylus has noticed, many brands are downsizing to a few key products. 
Whilst the days of the boudoir are over, there are still plenty of ways to have fun layering scent. Here are some handy tips to spark your creativity.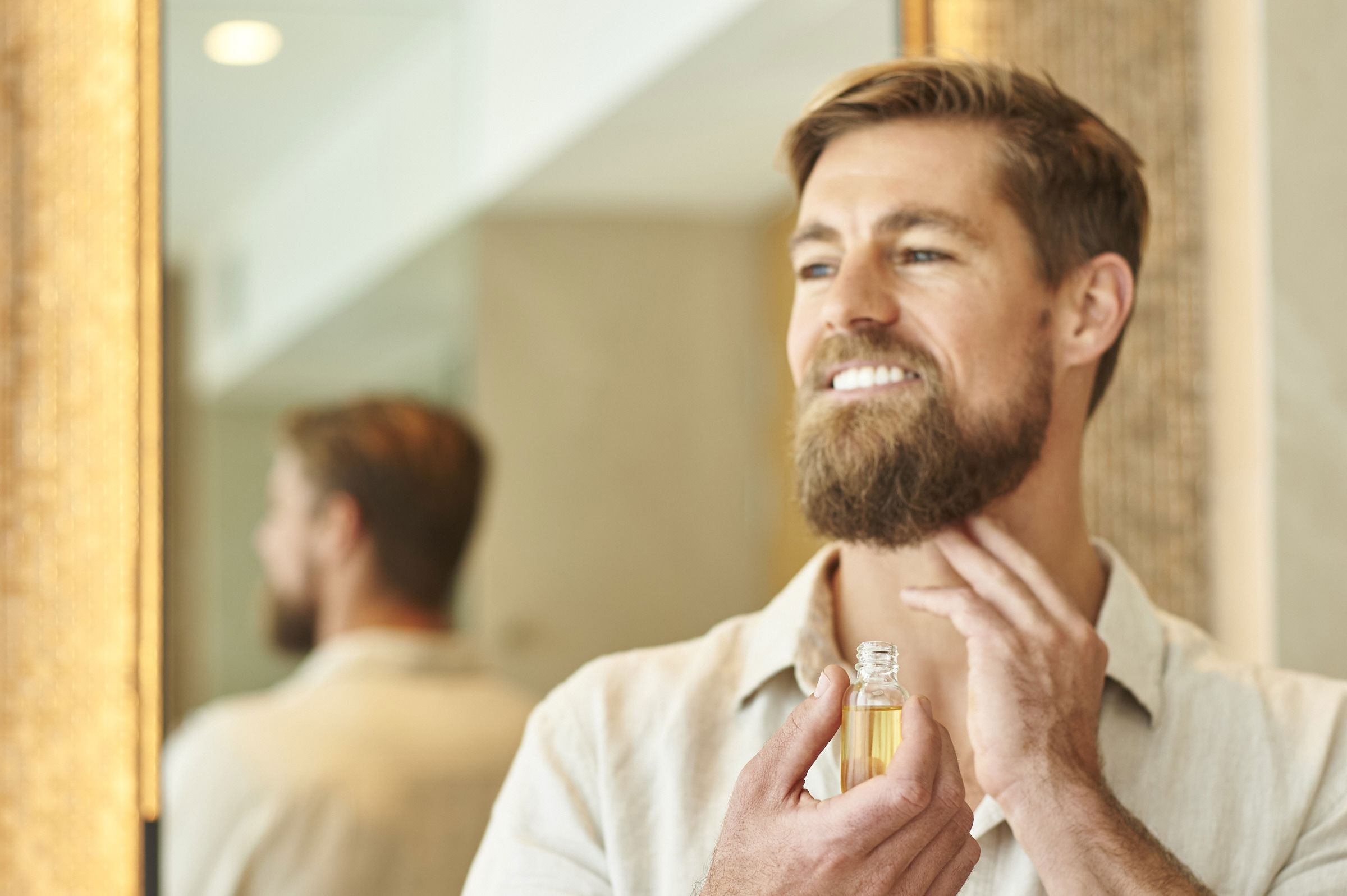 The Beauty of Essential Oils
In Arabic culture it is common for people to buy agarwood or oud essential oil to apply to skin before spritzing a Western fragrance over the top. The combination is mesmerising. I make my own blend with sweet almond oil, which has very little odour of its own and is rich in antioxidants. To this I add drops of pure sandalwood oil (Santalum album). It makes an exceptional body oil and can be used as a base over which I spray a favourite fragrance. Sandalwood has a long-lasting fragrance of its own and pairs well with almost everything.
Control the Volume
The idea of layering used to be about building the intensity of a fragrance. If a customer felt a fragrance wasn't lasting on their skin, beauty consultants would recommend they use additional products together from the same range. The days of strong power fragrances went out of fashion with shoulder pads. If you want to take the less-is-more approach to wearing scent, forego wearing an alcohol-based perfume, which will generally have a higher concentration of fragrance. Turn down the volume by wearing a fragranced body cream, dry oil, or a scented hair mist. Le Labo Santal 33 body lotion is my own favourite.
To begin, try pairing two fragrances that are not overly complex, or that have a note in common.
Play With Scent Layering
Some brands actively encourage a mix-and-match approach for scent layering and others do not. The sales consultant's face will generally tell you their stance when you ask the question. A face that looks as if you suggested mixing a vintage shiraz with a merlot at a fine dining restaurant is a good non-verbal cue. But fragrance is meant to be fun and there really are no firm rules. To begin, try pairing two fragrances that are not overly complex, or that have a note in common. Jo Malone London fragrances are perfect for layering since they tend to focus on only one or two key notes. Perfumers create fragrances on the idea of accords (harmonies) and discords (contrasts). To play with contrast, try a fresh floral fragrance with a woody, ambery fragrance, or a crisp fruity fragrance with a warm gourmand caramel note. From Jo Malone you might try layering Orris & Sandalwood with Dark Amber & Ginger Lily.
Look For Inspiration Outside Your Community
I have fond memories of discovering bakhoor in India, wood chips soaked in highly concentrated perfume oils that are burned on charcoal. As a sign of hospitality, house guests are invited to use the fragrant smoke to scent their clothes. In Turkey guests are offered lemon-scented eau de cologne to refresh themselves before eating. I keep a bottle in my bathroom, bought from my local Turkish grocer. From India I returned home with Mysore sandalwood soap. There is always a bar in the bathroom and the rest scents my bedroom drawers.

About Clayton Ilolahia
Clayton Ilolahia is an award-winning perfume journalist with over 10 years of experience as a writer and blogger. He currently works in the fragrance industry as an evaluator and smells more than a thousand fragrances every year. An avid traveller, Clayton enjoys experiencing scent through the lens of the cultures he encounters on his travels.
[1] Cartier Perfume. Retrieved May 7, 2021, from https://www.instagram.com/p/BlnlfRjAlMF/?hl=en
[2] Mr Porter, Mr Tom Ford's Three Rules of Grooming. Retrieved May 7, 2021, from https://youtu.be/QQ0Yo38BK0Q
[3] Wikipedia, Vedas. Retrieved August 1, 2021, from https://en.wikipedia.org/wiki/Vedas
[4] NCBI Resources, Sandalwood Album Oil as a Botanical Therapeutic in Dermatology. Retrieved August 8, 2021, from https://www.ncbi.nlm.nih.gov/pmc/articles/PMC5749697/
[5] Höferl, M. Hütter, C. Buchbauer, G. A Pilot Study on the Physiological Effects of Three Essential Oils in Humans. NPC. Retrieved August 12, 2021, from https://journals.sagepub.com/doi/pdf/10.1177/1934578X1601101034
[6] Harpers Bazaar UK, 13 Big Beauty Trends for 2019. Retrieved May 7, 2021, from https://www.harpersbazaar.com/uk/beauty/skincare/a25568595/beauty-trends-2019/
[7] Fragrances of the World, Quarterly Insights: April 2021. Retrieved August 12, 2021, from https://mailchi.mp/fragrancesoftheworld/quarterly-insights-1q-2021-2020